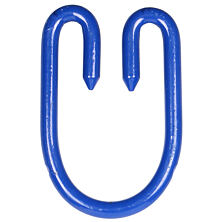 Accessories for climbing
Karabiners, hanging straps or hooks for belaying and fastening of climbing ropes, rope ladders and other aids intended for climbing. 
Sort Recommended: Products are listed by product name in ascending order. Out of stock products are listed at the end. In this section, some items are set to be placed at specific positions.