NBR Mat sports pad
High-quality exercise pad, with anti-slip surface, made of durable NBR material. Dimension 185 x 80 x 1 cm.
Read more
This product is out of stock for the foreseeable future.
Alternative products in the category NBR yoga mats:
Product description
Sports pad LivePro NBR Mat should be the basic piece of equipment of all gyms. Sports pad LivePro NBR Mat has got dimensions of 185 x 80 cm and thickness 1 cm, which will be appreciated by all users regardless the kind of sport. This model also offers an excellent adhesion of surface, suspension, extra low weight (1,15 kg) and antislip surface for maximum safety during exercise. This pad is made of quality material NBR (synthetic rubber), which provides a high tensile strength and high resistance to wear and permanent deformation. Because of this, you can use LivePro NBR Mat at your home, schools and professional sports centers.
About the brand LivePro
The vision of the LivePro brand is clear, its task is to help athletes and customers to improve performance no matter what sport they play/do. The company designs a collection of fitness products. Through research, hard work and informed suggestions, this brand offers a collection of premium fitness equipment that will create a market advantage for your club. LivePro offers fitness equipment which improve strength, flexibility and balance.
| | |
| --- | --- |
| Manufacturer | LivePro |
| length | 185 cm |
| width | 80cm |
| country of origin | China |
Reviews
Product articles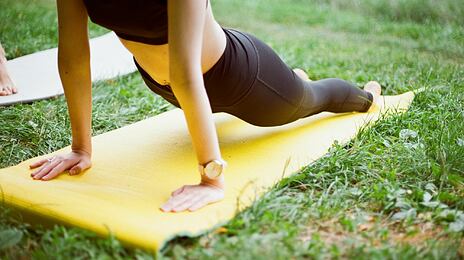 Blog
A practical guide on how to choose a suitable exercise mat. In the article, you'll learn what you should consider when making your choice, what selected types of mats there are, and other tips that are good to know when choosing the perfect mat for you.
Entire article
Delivery to all EU countries
One of the Czech largest e-shops
Special training equipment