4088 hockey bag with wheels red-grey
4088 hockey bag with wheels red-grey
A practical and perfectly manageable bag which is offered in sizes for senior and junior players.
Read more
This product is out of stock for the foreseeable future.
Alternative products in the category Ice hockey wheeled bags for players:
Product description
Hockey Bag Opus 4088 is incredibly practical. A great handling is guaranteed thanks to the wheels and a stable handle. High quality materials are used for its production and increase its service life.
Hockey Bag Opus 4088 Senior with dimensions 99x45x50cm holds a complete hockey equipment for adult players.
Hockey Bag Opus 4088 Junior with dimensions 84x40x45cm can hold complete equipment for youth and junior hockey players.
O značce Opus
OPUS Prague is the only company in the Central Europe which manufactures ice-hockey equipment for hockey players as well as for goalkeepers for the all of age categories (senior, junior, boy). Their production range includes shoulder pads, elbow pads, shin guards, hockey gloves, jockstraps, braces, ribano underwear, neck protectors, goalie leg pads, catchers, blockers, body armours, hockey pants for players and goalies as well, hockey bags and many other products.
| | |
| --- | --- |
| Manufacturer | Opus |
| colour | red-grey |
| volume | 220 l / 150 l |
| dimensions | junior / senior |
| wheels | yes |
| country of origin | China |
| thermo protection | no |
| skate compartment | yes |
Reviews
Články k produktu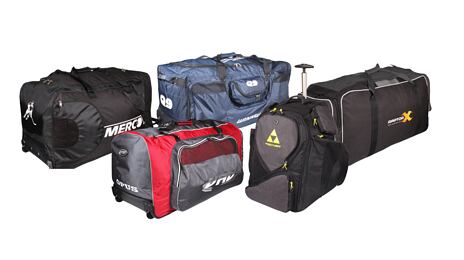 Blog
S rychlou orientací při výběru tašky na hokej vám pomůže náš článek, ve kterém se dozvíte, jaké druhy hokejových tašek existují.
Celý článek
Delivery to all EU countries
One of the Czech largest e-shops
Special training equipment